Sun 10 Jun 2007
Buy Acomplia Online
Clarinex Without Prescription
Soma No Prescription
Acomplia For Sale
Soma Generic
Buy Toprol XL Online
Zelnorm Without Prescription
Zelnorm No Prescription
Coumadin For Sale
Cialis Soft Tabs Generic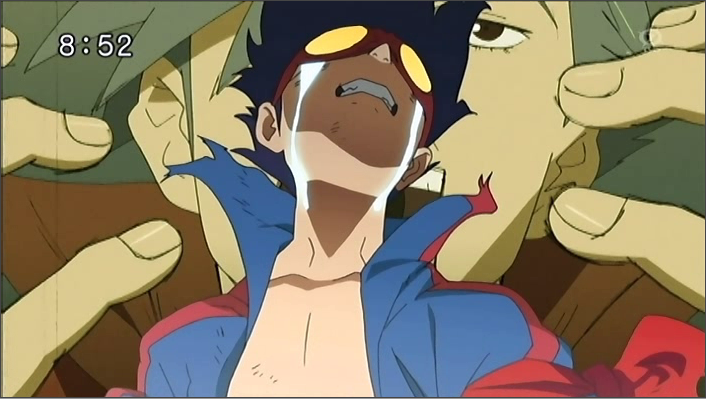 About Effing Time, Kid. About Effing Time.
God dammit.
GOD EFFING DAMMIT.
I can't handle this anime season. It's too overwhelming. Spring 2007 has some of the most amazing series ever, and each anime is really trying their damnedest to keep ahead of everyone else. Since last Wednesday's Amazing Episode of Anime, I've already watched a few episodes that would qualify for an Amazing Episode of Anime (Seto no Hanayome 8, Magical Girl Lyrical Nanoha StrikerS 7-9, and Bokurano 6 all come to mind.)
However, TTGL Episode 11 has done what I've been hoping for all season: Turned Simon into the TRUE main character.
Therefore, the Third Amazing Episode of Anime, and our First NON-WTF Amazing Episode of Anime, is proudly awarded to this wonderful episode.