Wed 7 Nov 2007
Buy Acomplia Online
Clarinex Without Prescription
Soma No Prescription
Acomplia For Sale
Soma Generic
Buy Toprol XL Online
Zelnorm Without Prescription
Zelnorm No Prescription
Coumadin For Sale
Cialis Soft Tabs Generic
Emonaut - The Dragonaut Thumbnail Theater
Episode 2: ISDA (I can't believe it's not NERV!)
(with help from Dio. Also helped in Episode one, but forgot to note that.)
*To begin this episode, we go back. Back, 20 years ago.*
Scientist: Blah blah blah technobabble blah!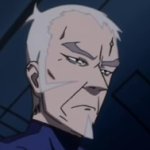 Hey, look, a giant eye where Pluto should be.
Hey! Hey! Earth, can you hear me? Could you please send me some eyedrops?
Dammit. There aren't enough eyedrops on Earth to cure THAT red eye. We're so screwed.
*Huh. That was pointless. Welp, roll the opening theme.*
*Meanwhile, back in the present, in the ISDA base.*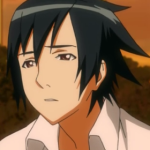 *snort* Huh? What am I doing here? Wasn't I just with a cute girl?
*A few hours ago…*
So, I'm gonna head out so that those ISDA idiots don't find me. Catch you later at the lighthouse, handsome.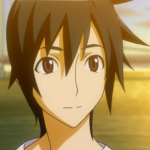 Lighthouse, eh?
NINJA VANISH!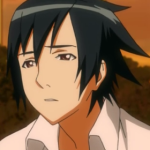 Aww, where'd she go?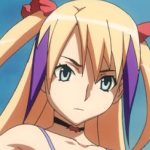 Hey, you, get in the car.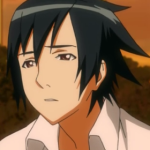 Hey, where'd that kid with the goth loli dress come from?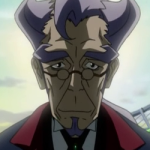 BUTLER APPEAR! Secret move - Knockouttheemo Palm!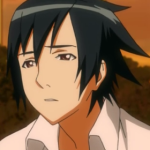 Oh god why and today was going so well. *collapse*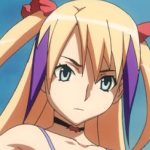 Tsundere HMPH!
*Back in the present*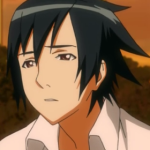 Oh yeah, that's right. Huh. I wonder who those people were… and for that matter, why am I naked?
*Meanwhile, In the ISDA Control Room*
Why AREN'T you naked?
*Back in the room*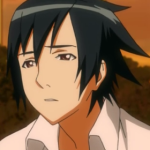 Alright, let's see… no clothes, though I have a bed sheet, so… TOGA PARTY! And now to open this door… wait, why won't it open?
SMILE! YOU'RE ON CANDID CAMERA!
Oh. Oh. That is NOT COOL. HEY! LEMME OUT OF HERE!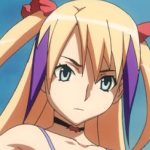 *Over speakers* Shut it, skinny. We'd like to have a word with you. We're gonna make you an offer you can't refuse.
*Loli Enters*
Hey! You're the girl who OH GOD MY TOGA IS FALLING.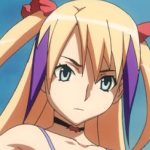 Insert generic condescending remark about his penis HERE. Tsundere HMPH!
*Meanwhile, elsewhere in the base*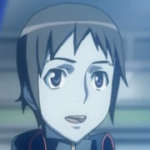 G… I… O… Gio? Hi, Gio! I'm Kazuki! Will you be my friend?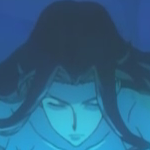 Oh god dammit that's a 1 and a 0, not an I and an O.
Gio, huh? Looks like we have ourselves a name!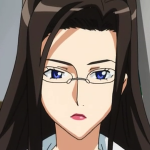 I can dig it.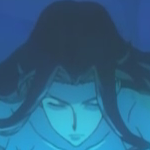 Now my name is in leet. God that kid sucks.
*Meanwhile, in the bridge*
Thank you for returning my clothes. Now, you have 30 seconds to make your point before I get out of here and go find my hot girlfriend.
We've been lying about the cause of the shuttle crash for the past two years. It wasn't your dad's fault, it was dragons sent by that weird eye where Pluto used to be.
…Dragons. Right. So, you gonna stop blaming my dad then?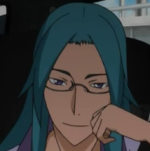 No can do, kiddo. Mass panic and all that.
Now, join us! Join the Dragonauts!
…FUCK NO I WON'T JOIN YOU! You lie about my father, which compounds the misery I already have over my family dying by turning me into a social outcast where ever I go for the past two years, and then expect me to forgive you for no goddamn reason?! SERIOUSLY, JUST HOW DUMB ARE YOU PEOPLE!? *starts to storm off*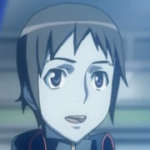 Hey, everybody! Hope I'm not too late! Whoa! It's my old buddy Jin! No way! Awesome!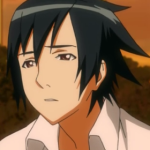 …oh crap.
*A few minutes later, speeding down the freeway*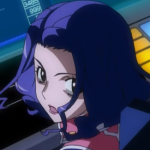 So, we'll be taking care of you from now on. Your mean old foster family won't be able to ignore you when you're not around.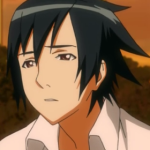 kthnx.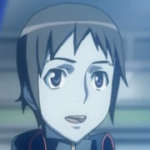 Wow, Jin, it's really super awesome to meet after these two long years! What happened to you, anyway? Why'd you quit astronaut school?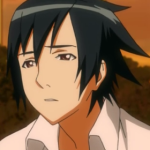 My family died.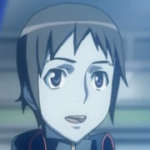 Mmmhmm. Say, do you remember that promise we made to go into space together? What ever happened to that?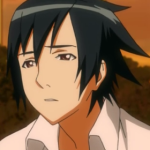 My family DIED.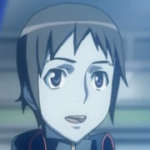 Yup, we totally were best friends forever. So, how about it? Why not stop moping around and join the Dragonauts with me? I'm sure they'll make you a friend.
My. Family. DIED.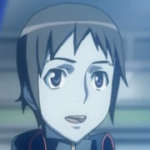 Look, just because the Dragonauts were covering up the truth of your dad doesn't mean you have to be so snippy. Oh, yeah, they told me about that when I joined. I would have told you but, hey, classified info and all that stuff. Isn't working for the government great?
Kazuki? You really suck.
*Meanwhile, Back in the control room*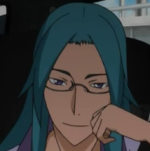 So, do you really want Jin to be a Dragonaut, boss?
Nah, that's just an excuse for me to see him nak- er, I mean, for us to capture his girlfriend.
*Meanwhile, at Jin's shiny new room*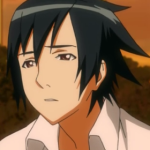 Another unfamiliar ceiling. Wait, did I just say that? NO! I REFUSE TO ACT LIKE SHINJI! Hey, look, a lighthouse. Oh, wait, girlfriend. Sweet. I'm off!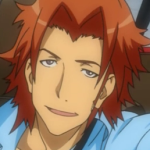 Mmmm, Cancersticks. No, Obi-wan, I DON'T want to go home and rethink my life. Oh, look an emokid. Sweet. I'm off!
*Later, at the Lighthouse*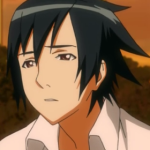 Well, here I am at the lighthouse. Say, isn't the sun setting where it rose this morning? What's up with that? That makes no sense. Maybe… maybe this world ISN'T real! Maybe my life DOESN'T suck! Maybe-
I've been waiting for you, stud.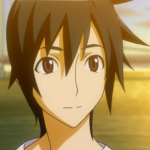 Hello, nice lady.
*EYECATCH, GO! REMIND US WHAT SERIES WE'RE WATCHING!*
Sunsets are pretty, aren't they?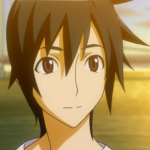 Wow, yes. Gee, Toa, I think you're great. Everyone else I've met in the last 24 hours is either a jerk or an idiot. Hey, have you ever seen Earth from space?
Why, yes. First time I saw the planet I thought it was pretty.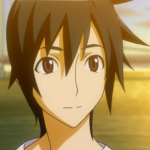 I see nothing wrong with this statement.
SMILE! YOU'RE ON CANDID-
No. You aren't doing that. *nukes camera*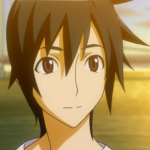 Did you say something honey?
No, sweetie.
*Meanwhile, In the observation van*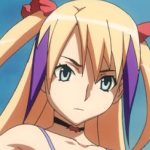 How irritating. Tsundere HMPH!
*Later, in the Dragonauts Dispatch Van*
Alright, here's the plan! Go to the city park and capture Jin's hot girlfriend! Use of guns is authorized if needed, she's got pink hair!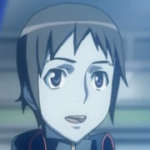 Awww, he has a girlfriend? What about me? Why doesn't he love ME anymore?
*Because you suck.*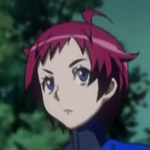 Hey, dude, you okay?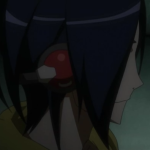 Yeah, kill kill stab, I'm fine, stab kill kill.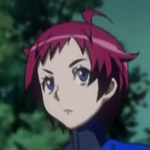 Oh, okay. I trust you.
*Meanwhile, leaping roof to roof*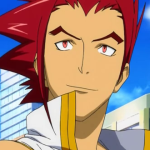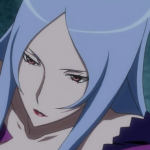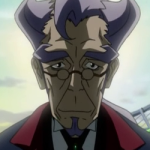 WE'RE NINJAS!
*Meanwhile, in the city park*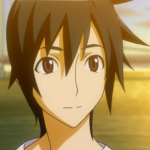 Here, Toa, have a soda.
Okay! Hey, you probably shouldn't hang out with the ISDA anymore, by the way.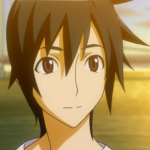 Really? Why?
ISDA Soldiers: ISDA, FREEZE! DROP THE CANS AND COME QUIETLY AND NO ONE WILL GET HURT!
OHSHIT They've got guns!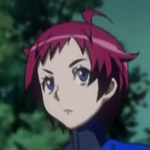 Now, now, little boy. Come quietly and hand over your girlfriend.
CHEESE IT!
WHOA NELLY!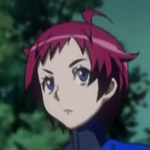 Oh no you don't! Machina, hit them with Aurora Beam!
Announcer: Machina Used Aurora Beam!
Dammit! I didn't want to get into a battle!
Announcer: Toa fled!
Wait here in this forest, Jin. I'll be back in a bit.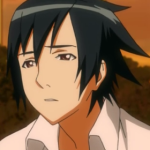 No, wait, come back! Does this mean our date is ruined? I'd better follow her. I wouldn't want those gun-carrying mooks to catch me and use me as a hostage to draw out my hot overprotective girlfriend.
Gun Mook A: Shouldn't we, um, be chasing them?
Gun Mook B: Nah, let the breasts handle it. Wanna go out for coffee?
*Moments later, at the docks*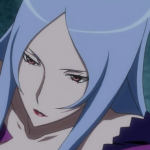 Get back here, little girl!
Must dodge breasts OH GOD A BUTLER!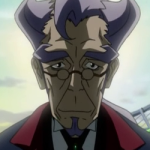 BUTLER PUNCH!
HAH! Missed!
Payback, bitch!
Huh? Who are OW!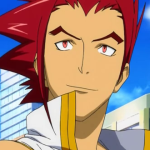 We have you surrounded now, Album!
God my real name is stupid. Hey, your strange friend who has barely been onscreen is going crazy.
BOOMTIME!
*EXPLOSIONS*
OHMYGOD TOA NOOOOO!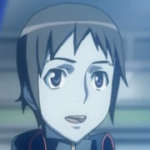 No, Jin! Don't go into the fire!
KAZUKI?! What are you doing here!?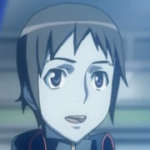 Umm… come with me into space or I'll shoot you! You promised!
IS THIS REALLY THE TIME FOR THAT?! SUPERPOWERED PEOPLE ARE FIGHTING FOR NO REASON, THE BRIDGE EXPLODED FOR NO REASON, AND YOU ISDA IDIOTS ARE CHASING ME WITH GUNS FOR NO REASON!!!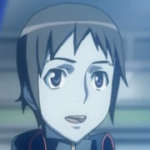 But.. but we're best friends!
DEAR GOD you suck!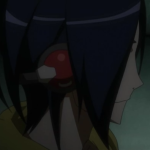 Shoot kill kill gun heheheh hey guys heheheheh guess what kill shoot shoot. *Shoots Jin*
I WILL TAKE A BULLET FOR YOU, MY LOVE! NINJA RESCUE!
Whabuh? I appear to be in the sky being carried by my savior. Wait, hold on. Am I being turned into the damsel in distress all of a sudden?
No need to think about that right now, handsome. Now give me a kiss.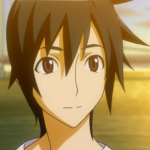 SCORE! And all it took was my complete emasculation!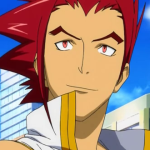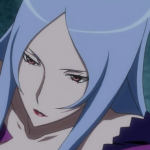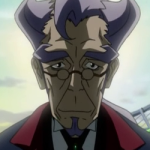 Let us ignore our crazy comrade and continue to pursue the clueless emo kid!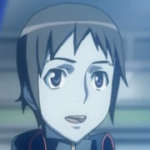 NO! BRING MY FRIEND BACK YOU STUPID GIRL! And you, Amagi! Why'd ya have to shoot my best friend?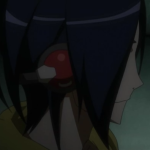 KWAKAKAKAKA! BECAUSE I'M CRAZY! BLEHHEHEHEHEHE! I bet you NEVER suspected me! FUFUFUFUFU!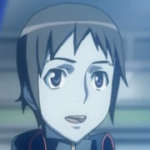 Wait, who are you again?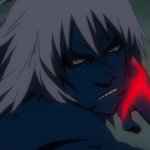 RAR! EAT PUNY SUCK-HUMAN!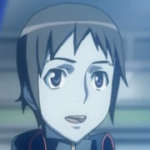 Oh, hello nice dragonman! Gimme a hug!
*Meanwhile, in the ISDA Control Room*
Ma'am! That monster from last night is actually one of the dragons under our control! And Amagi has gone crazy!
Who?
I don't know. I think hes a Dragonaut.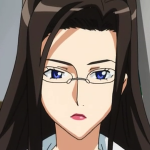 What?! Damn! I TOLD Sakaki we should do background checks!
*Meanwhile, in the directors chair*
Ed Wood: Alright! Plan 9 wasn't the space epic I intended it to be… but this series shall redeem me! NOW FOR THE FINAL WINNING TOUCH! RELEASE THE CGI DRAGONS!
Eragon's Director: NOOOOOOOOOO!
Lair's Director: NOOOOOOOOOO!
D-War's Director: 아니오!!!!!!!!
*Meanwhile, back on the bridge*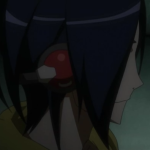 NOW! GO, KILL EVERYONE, SPIRYTUS, AND LET ME HAVE MORE SCREENTIME!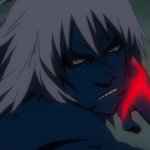 SPIRYTUS, SHINKAAAAAAAAAAAAAAAAAAAA!
SPIRYTUS, DRAGON MODE!!!!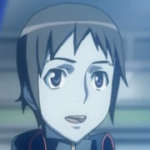 I don't want a hug from you anymore…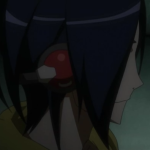 Heheheh… you suck, kid… NOW, DRAGON! LET US DESTROY THE WORLD TO-
CHOMP.
*Meanwhile, in the ISDA Van*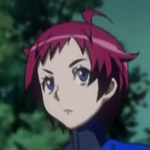 Aw, shit! Amagi went crazy and was eaten! I never saw it coming!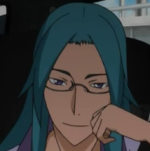 We'd better get out there right away!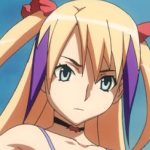 Why does the author keep accentuating my tsundere-ness and ignoring my other catchphrase of "dreadful?" It's not like I'm a pointless character with a flat personality, right? TSUNDERE HMPH!
*Meanwhile, at ISDA Headquarters*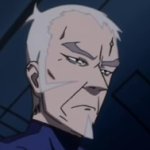 What the hell is this! There's no way that crazy guy could have been evil!
*Meanwhile, at the park*
Random Person A: Hey, look, what's that?
Random Person B: I think it's a… a…
Random Person C: A DRAGON! A DRAGON! A DRAGON!
Random Person B: Can somebody stop this person from saying dragon?
*Anvil crushes random person C*
Random Person A and B: Thank you.
Here we are Jin! Now run along, mommy and daddy need to discuss a few things. You don't need to see this.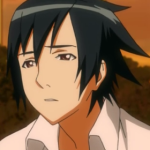 But why? That's a dragon, right?
Yes, now don't watch. TOA, SHINKAAAAAAAAAAAAAA!
TOA, DRAGON FORM!
Hey, Palkia, can I get that book back I lent- wait, you're not Palkia!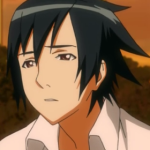 Whabuh? Toa's a Dragon? DOH! I'm gonna go angst in that corner now…
*And so he did. At least until the next episode starts.*
---
36 Responses to " Emonaut - The Dragonaut Thumbnail Theatre Episode 2 "
Comments:
Leave a Reply