Tue 27 Nov 2007
Buy Acomplia Online
Clarinex Without Prescription
Soma No Prescription
Acomplia For Sale
Soma Generic
Buy Toprol XL Online
Zelnorm Without Prescription
Zelnorm No Prescription
Coumadin For Sale
Cialis Soft Tabs Generic
Emonaut: The Dragonaut Thumbnail Theater
Episode 3: Lots of Dragons Fighting Each Other For No Reason
(This special feature, like all special features, is the result of two crazy nerds bashing their heads against a brick wall to make jokes fall out)
*Nineteen years ago, on a pointless deep sea voyage*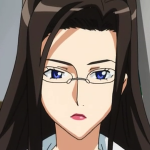 Look, Dragon eggs!
*Are these flashbacks doing anything? Roll the credits.*

Here we are Jin! Now run along, mommy and daddy need to discuss a few things. You don't need to see this.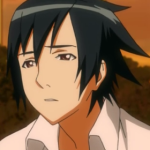 But why? That's a dragon, right?
Yes, now don't watch. TOA, SHINKAAAAAAAAAAAAAA!
TOA, DRAGON FORM!
Hey, Palkia, can I get that book back I lent- wait, you're not Palkia!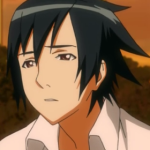 Whabuh? Toa's a Dragon? DOH! I'm gonna go angst in that corner now…Wait, didn't we do this already?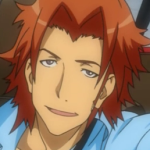 Two dragons? Whoa! Which one is the chick?
*A few moments later, at ISDA headquarters*
Sir! We're picking up footage of a pair of dragons fighting!
Yawn.
One of them is Album!
BOR-ing. If there isn't nudity, I'm not interested!
Angry man wants to talk to you, sir.
Is he naked?
No, and thank god, sir.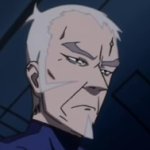 You've got alot of 'splaining to do, Sakaki! What's with the dragon rampage?
WAAAAAAAAAAH! *hangs up*
*Meanwhile, in the science lab*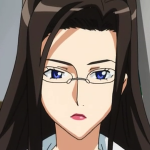 I MUST GO SEE THE DRAGONS IN PERSON. *leaves*
Oh dear, she's in research mode again. At least she's not gonna experiment on me anytime soon.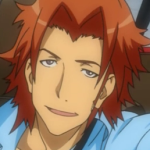 Can I experiment on you? Giggity giggity!
Wait, weren't you just at the fight scene? Is this thumbnail theater starting to diverge from the actual story for cheap jokes?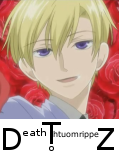 YES.
*Meanwhile, on the Gillard Army Submarine*
Submarine Tech: We get signal!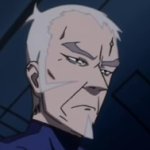 Miss Evil Dominatrix Leader of Evil Army, can you give us a hand keeping the dragons under control?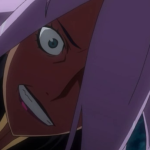 Oh, sure, no problem.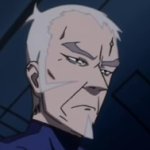 kthx. *sign off*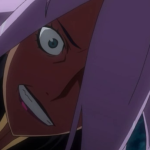 Just as planned! Now, launch our most incompetent and trigger happy pilots!
Submarine Tech: Um, boss? What exactly is our plan here?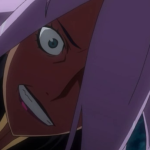 Ask again next episode.
*Meanwhile, back at the fight scene*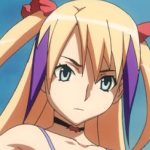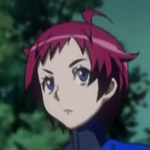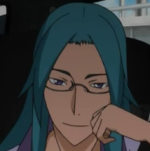 Dragonauts, assemble!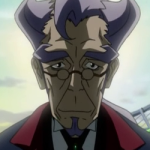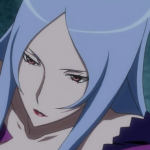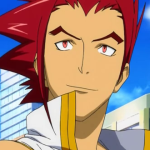 Dragons in human form, assemble!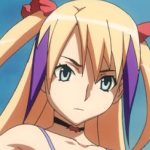 So that pink thing is Album? What a silly name.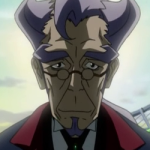 Milady, you're not one to talk.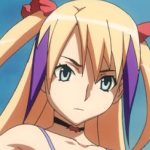 Shh. I don't have a name.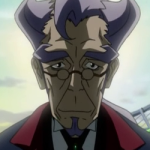 Didn't you name me after your dea-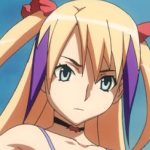 No, this isn't the development episode yet! Silence!
*Meanwhile, in the ISDA Dragon-in-a-tube room*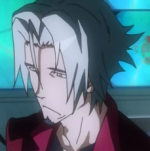 Yup, the dragon is still immobile. Easiest paycheck ever.
*Meanwhile, in the sky.*
Right, Spyritus? Going crazy and killing people is a NO-NO.
Huh. Never thought of it like that.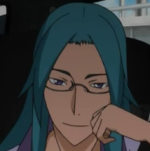 Toa appears to be able to calm berserk dragons down. This might end bloodlessly.
Gillard Army Pilot A: ALRIGHT, IT'S TIME TO HELP!
Gillard Army Pilot B: YES, HELP! HELP!
Gillard Army Pilot C: WE'RE HELPING, WE'RE HELPING!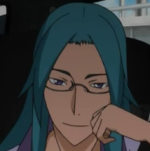 Dammit.
*Gillard Army fires upon Spyritus*
OW. Right, NEGOTIATIONS ARE OVER.
Gillard Army Pilot A: I REGRET NOTHING! *Dies*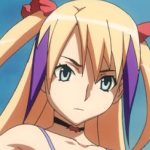 Seriously, why do we even hire this redshirt brigade?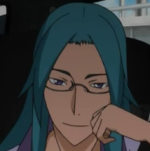 The rates are reasonable.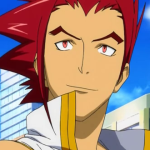 DAMMIT! WE GOTTA HELP OR PEOPLES ARE GONNA DIE!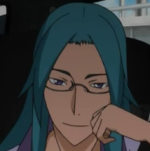 No can do, buddyboy. The orders haven't been given.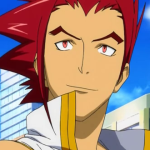 I hate orders…
STUPID HUMANS! I'M NOT TRYING TO KILL YOU!
Gillard Army Pilot B: What did the pink thing just roar?
Gillard Army Pilot C: My Space Dragon is a little rusty, but I think it just said "I'm going to kill you."
Gillard Army Pilot B: Oh shit. CONTINUE SUPPRESSIVE FIRE!
*Meanwhile, in the ISDA Base*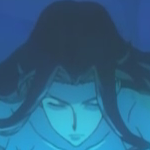 *PULSE.* Just five more minutes, mommy…
*Meanwhile, back at the fight*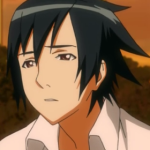 Dear gods, why have these last few days been on so much crack? I can't take it anymore…
Gillard Army Pilot B: *Is Shot* I REGRET THAT I HAVE BUT ONE LIFE TO GIVE FOR OUR GLORIOUS LEADER'S BREASTS!
And now a helicopter is gonna crash into me! Must run!
I MUST DEFEND JIN. *Catches Helicopter in bubble*
Gillard Army Pilot B: But I don't want to be turned into fruit!
Gillard Army Pilot C: How DARE you trap my friend in a bubble! EAT MACROSS MISSLESPAM!
*Dodges Misslespam like the misslespams are always dodged.*
Gillard Army Pilot C: Dammit, just what do those things explode on, anyway?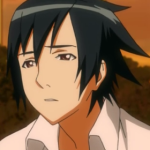 STOP FIGHTING TOA!
*Is hit by a couple of missles* OW! EAT ROAR OF TIME!
No, no, you're a PALKIA ripoff. That's MY move.
Gillard Army Pilot C: And now I'm in a bubble! This just ruins this wonderful evening of carnage!
Now I just feel silly.
Now, young man, you're coming with me. Let's have our little chat where we won't be bothered by idiots in helicopters.
*Meanwhile, at the ISDA Bridge*
Well, that about wraps it up for the Idiot Brigade.
We should probably do something, Boss.
Well, normally I wouldn't stick my neck out for something that doesn't involve nudity… so I'll leave it up to the bigger boss man.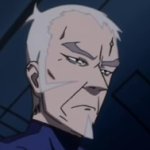 Just go for the damn stock footage.
Right then! This is our first time doing this, ladies and gentlemen, so let's try it like the Gutsy Geoid Guard taught us! ACTUALIZATION APPROVED!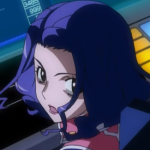 Sir, I don't have a button to smash!
And I don't have a card key to swipe!
We're just not awesome enough, Sir.
DAMMIT! Please tell me we at LEAST have awesome mecha!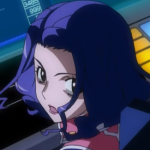 Ummmmm… we've got… Dragons?
*Meanwhile, back at the fight*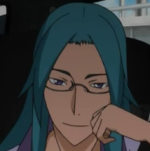 Permission has been granted! Quick, change into pilot gear!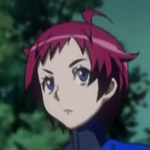 Righto, into the van.
*Quick cut to bridge*
We don't have cameras in the changing rooms? What a ripoff! I can tolerate the lack of naked transformation into new clothes, but can't I at least get some skin here?
*Back at the fight*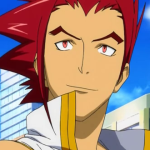 Dammit, what's taking them so long? That bubble is gonna break soon, and if we're not the ones who take care of it he's gonna be red and twice as fast.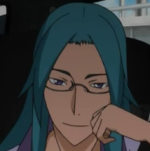 We're here. Time for the stock footage!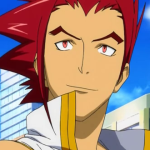 ALRIGHT! HENSHIN-A-GO-GO, BABY!
Howling Star, POINTY RED DRAGON MODE!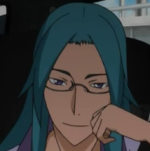 Unceremonious board the back of the dragon, GO!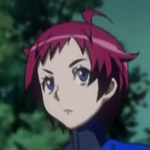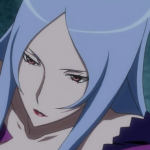 The power of girl love unites us!
Machina, WEIRD BLUE DRAGON MODE!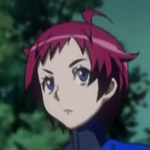 I'm seme, so I'm in control! Let's go!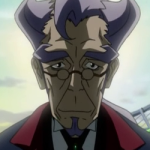 Dignified understated butler transform!
Amadeus, BIG BLACK ELECTRIC TANK DRAGON MODE!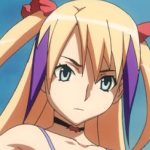 Got my loli-skates! Rock me, Amadeus!
*Dragonauts take off; Meanwhile, on the bridge*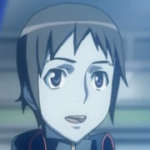 NO! THE FIGHTING HAS STARTED WITHOUT ME! Why hasn't Gio gotten out of his ball for me, yet?
*I think we ALL know the answer to that by now.*
People… are turning into, and riding on… dragons… is it me or is this some very off-kilter sex metaphor? At least it's not swords being pulled out of chests…
Hey! Our sex metaphor was totally harmless!
*Eyecatch Sign!*
HEY! Lemme out of this bubble! They're coming to kill me! *Destroys bubble from the inside*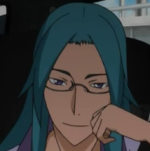 Right, we gotta calm down the dragons.
HEY! I'm perfectly calm! You guys are just pissing me off!
*Meanwhile, at the base*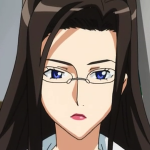 *Over cameraphone* Sakaki! Why'd you send out the dragons when we're supposed to keep the originals alive? Also, why do I have to be posed in a manner that seems stripperific?
Cause they went crazy. And because you've got breasts. Seriously, though, what's more important, researching dragons or keeping people alive?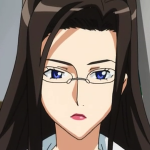 Research, naturally.
And here everyone thinks I'm the screwed up one.
Don't worry, sir, I'm sure they're still right.
*Meanwhile, back at the fight*
GO AWAY, YOU STUPID FORMER COMRADES! I'M SICK OF BEING THAT ONE GUY IN THE BACKGROUND! *fires*
*Dodges*
*Is hit by missed shot* PULSE.
*Meanwhile, in Gio's room.*
Alright, alright, sheesh, I'm awake.
Oh no! Gio's running around naked!
PLEASE tell me we at least put an observation camera in there!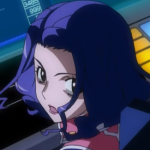 It was destroyed when Gio woke up!
NOOOOOOOOOOOOOOO!
Well, time to make my fashionably late awesome entrance.
*Meanwhile, back at the battle*
*Crashes into water*
*Lands atop Toa* I got you now, my pretty.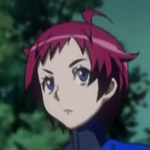 Sweet, that was easy!
WHEEEEEEEEEEEEEEEEE.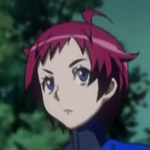 Oh, crabcakes.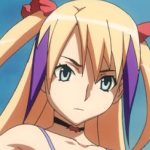 Amadeus! Stop that dragon!
Announcer: Amadeus used Sonic Boom!
Convenient explosion! Time to escape!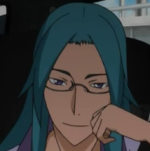 C'mon, Howling Star! Keep up with her!
Liner, I can't! Your control scheme is too cumbersome!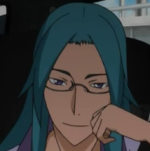 Accursed SixaxiS!
SKY EXPLOSION FIELD TIME!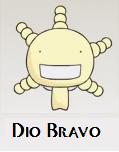 Sky explosion field? What the hell are you talking about?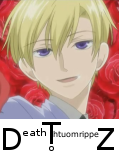 You know, how in all those old animes when they want to show lots of carnage in the sky they draw a bunch of orange spheres and call 'em explosions.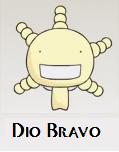 You're an idiot.
There's just no end to this fight…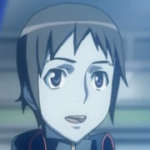 Jin! Get away from the fight and come with me! I need you for my codependent friendship!
Kazuki, if you can use your Dragonaut connections to get this fight to stop so I can go on with my girlfriend in peace, I swear I'll take back anything I said about you sucking.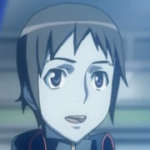 Huh? Well, maybe I could do some-
INTERRUPTING CRASH.
Oh gods she's scary up close!
No… now our love can no longer be… *flies away*
Hey, I heard that there's a sexy dragon girl here.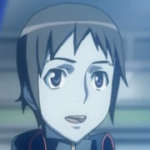 Hey, Gio, Awesome! Can I ride you-
Shut up, kid, you suck. *Hits Kazuki*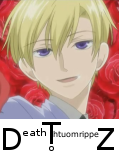 YES. FINALLY, a character that gives Kazuki what he deserves.
I feel a strong urge to protect the pink dragon! TRANSFORM!
Gio, AWESOME DRAGON-THAT-DOESN'T-SUCK MODE! TAKE OFF!
Well, based on my track record of falling, I have a good chance of being caught by a dragon if I jump, so… *Jumps*
*catches* Hey, kid, sup.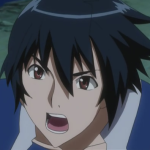 Right, now to actually DO something!
Stick with me, kid. I hate those ISDA pricks too.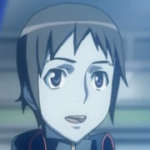 Huh? Gio, where are you going?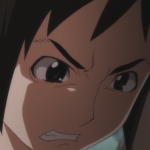 Grr… NO! GIO IS MINE! GIVE HIM BACK, JIN! HOW DARE YOU CHEAT ON ME!
NEVER MIND WHAT I SAID! YOU STILL SUCK!
Hey, was he talking to you on that last bit?
*Shiver* God I hope not. Maybe it was directed at you?
Kid, I like you for some unexplained reason. Don't blow it and convince me to eat you.
I'll be a good little emokid.
Righto, to the fight.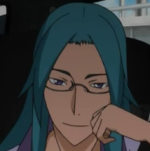 Hey, isn't that-
*Over radio* Liner, Gio's escaped. He's headed your way.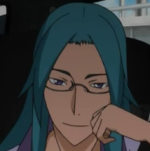 Gio. Like I was just about to say. Thank you, exposition. Hey, what's that kid doing on his back?
Kid? Hmm… anyway, Liner, be a peach and kill Spirytus, okay? You can capture Album, Gio and that emo kid later.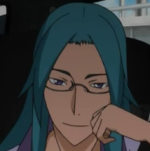 That was a peculiar transition. Oh well. Howling Star, orders are orders. Let's kill that traitorous dog-dragon.
NO! I don't wanna!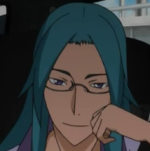 Don't make me get the whip, boy.
Oh, alright, I'll be good. GIGA DRILL BREAKER! *Kills Spirytus*
…I'm so gonna kick all your asses, I swear. That attack belongs to awesome series ONLY. Also, Kazuki? You suck too much to have my voice. Hand it over. Now.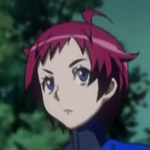 Gasp!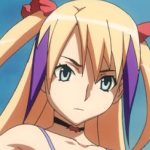 Gasp!
Come back here, Toa! We only want to talk!
For some reason, I don't want to talk!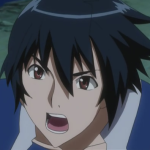 Gio, get in closer!
You don't tell me what to do! *gets closer anyway.*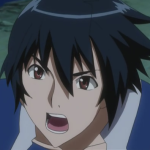 Toa, please don't go! I have only known you for a day but you're already the best thing that's ever happened to me! If you leave I might go back to cutting myself and writing poetry! *touches Toa*
Oh, you just HAD to touch me. Now we go to the Spiritual Fields. Because Spiritual things happen in fields.
*Teleported to Spiritual Field*
OhgodwhereamI?
I have to go now that you have seen me.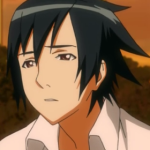 Why?
It's the only way. It's unavoidable now that you have seen me.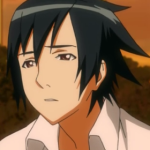 Seriously, why?
I would stick around, I really do think it could have worked out, but you've seen me.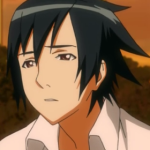 No, REALLY, WHY?
It's the way things have to be. I'm going to be spending time with Gio from now on, since you've seen me.
Look, kid, she doesn't appreciate your codependentness. Give it up already. She's brushed you off.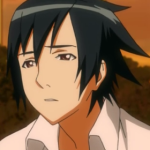 Are you people TRYING to drive me even further into depression?
Also, take special note that I am much hotter and manlier than the rest of the male cast in this show combined, so such a result is only natural.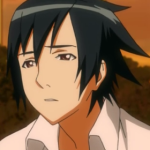 Can someone AT LEAST tell me just what's going on here?!
Will a vicious spinning attack work? *breaks everyone out of the Spiritual Field by means of awesome attack theft*
Oh, that does it. I WARNED you guys.
And now to take a bite out of hot chick dragon!
Oh bugger it all.
Wait, I'll save you!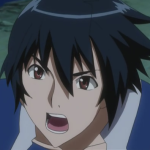 Wait, I'll save you! Say, why am I still on Gio's back? He's a girlfriend swiping jerk.
Stupid boys! I'm fed up with all of you! *knocks Howling Star into Gio and Jin*
AHHH!
OUCH!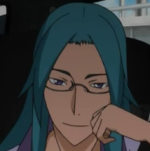 ARGH!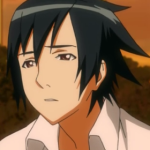 *Falls in bubble, thinks back to first kiss* Oh fudge it all. In one day I go from having a hot protective girlfriend at my beck and call to once again falling into the ocean because of random act of Dragon. It's official. The universe hates me.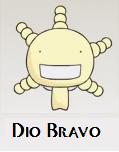 This might be sad if it weren't for the fact that he only met her 30 hours ago.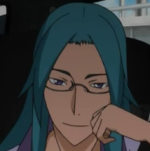 Well, fiddlesticks. We failed our all important capture mission.
If it was a capture mission why'd you keep ordering me to kill?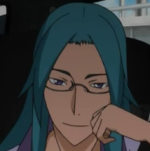 Seriously, I'm putting you in the box if you get cheeky about the whole killing thing.
*Later, in the morning*
Ahh, beer fridge. Misato was right; they DO make everything better.
Hey, sup.
…Hello little girl whom haunts my memories of my past.
*Vanishes*
Drunk enough to see little girls, not drunk enough to see them naked. Time to get working on that. *Turns on TV, has a Bud*
TV Anchorlady: I'm here at the site of alot of destruction where apparently monsters fought. The ISDA disavowed any connection to the incident, but because no one asked, no one seems to care.
*Shuts off TV* Beer hurts head less than TV. *Cellphone rings* Don't answer it… it's just angry guy calling to shout "Whasap…" Don't answer it…
*Episode Ends*
---
29 Responses to " Emonaut - The Dragonaut Thumbnail Theatre Episode 3 "
Comments:
Leave a Reply